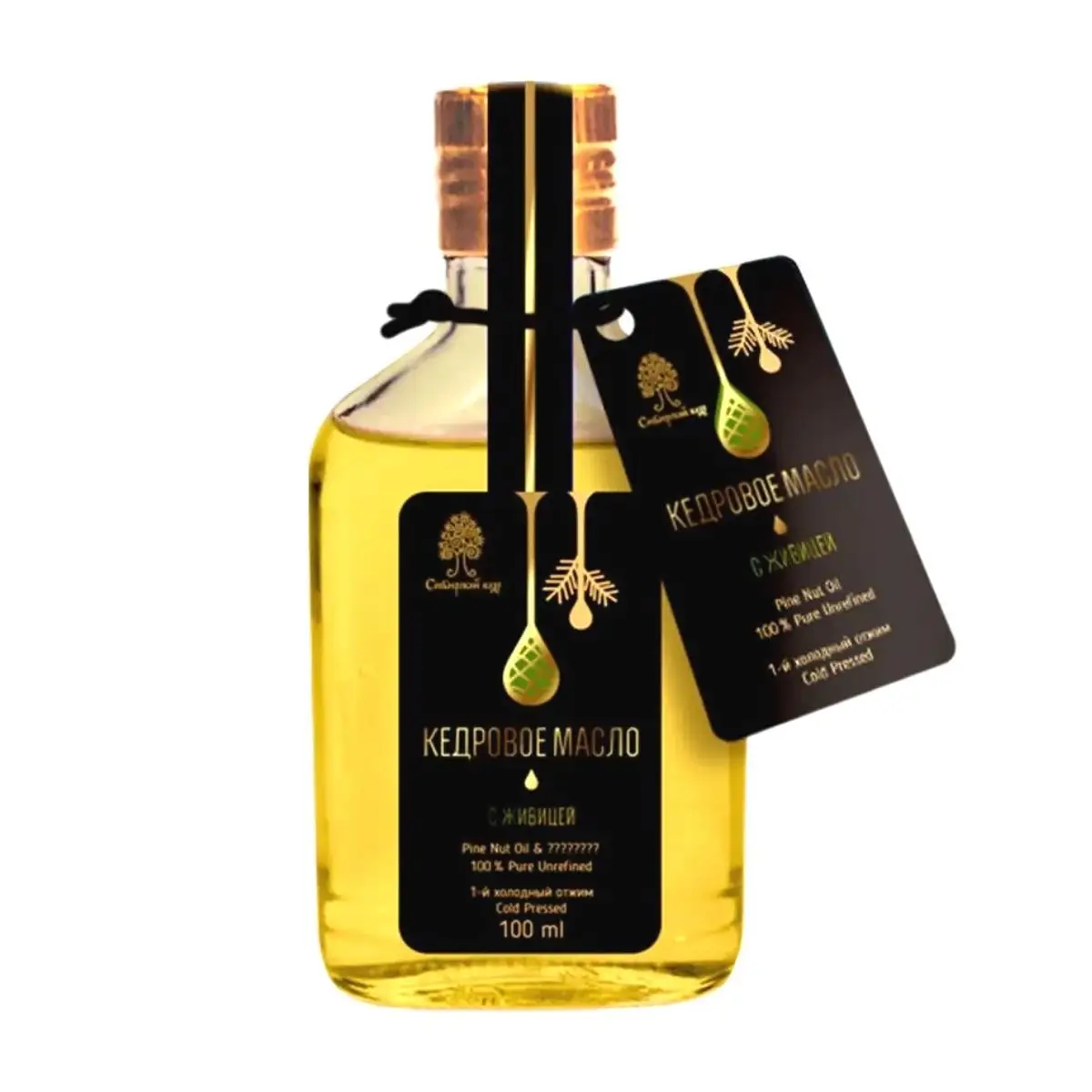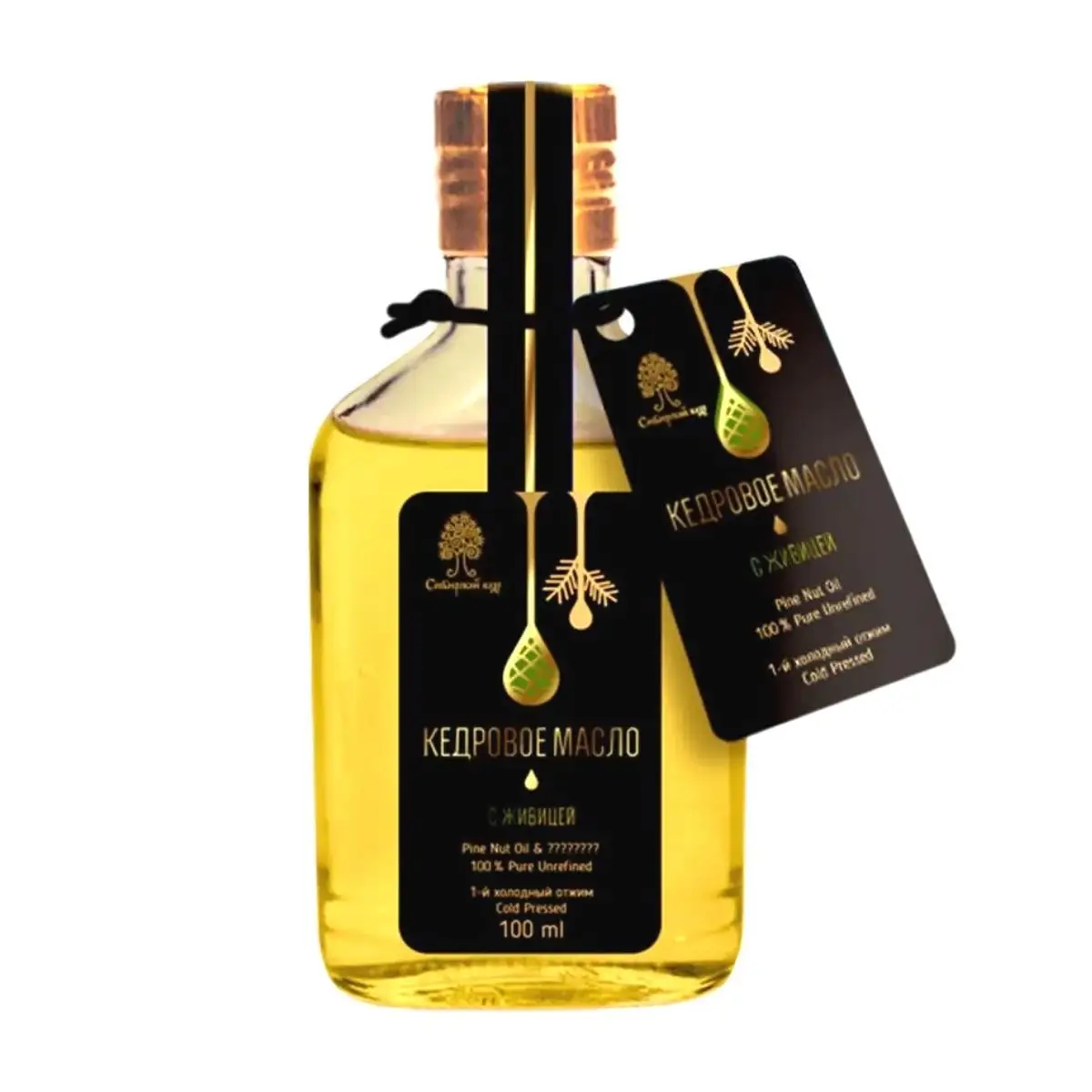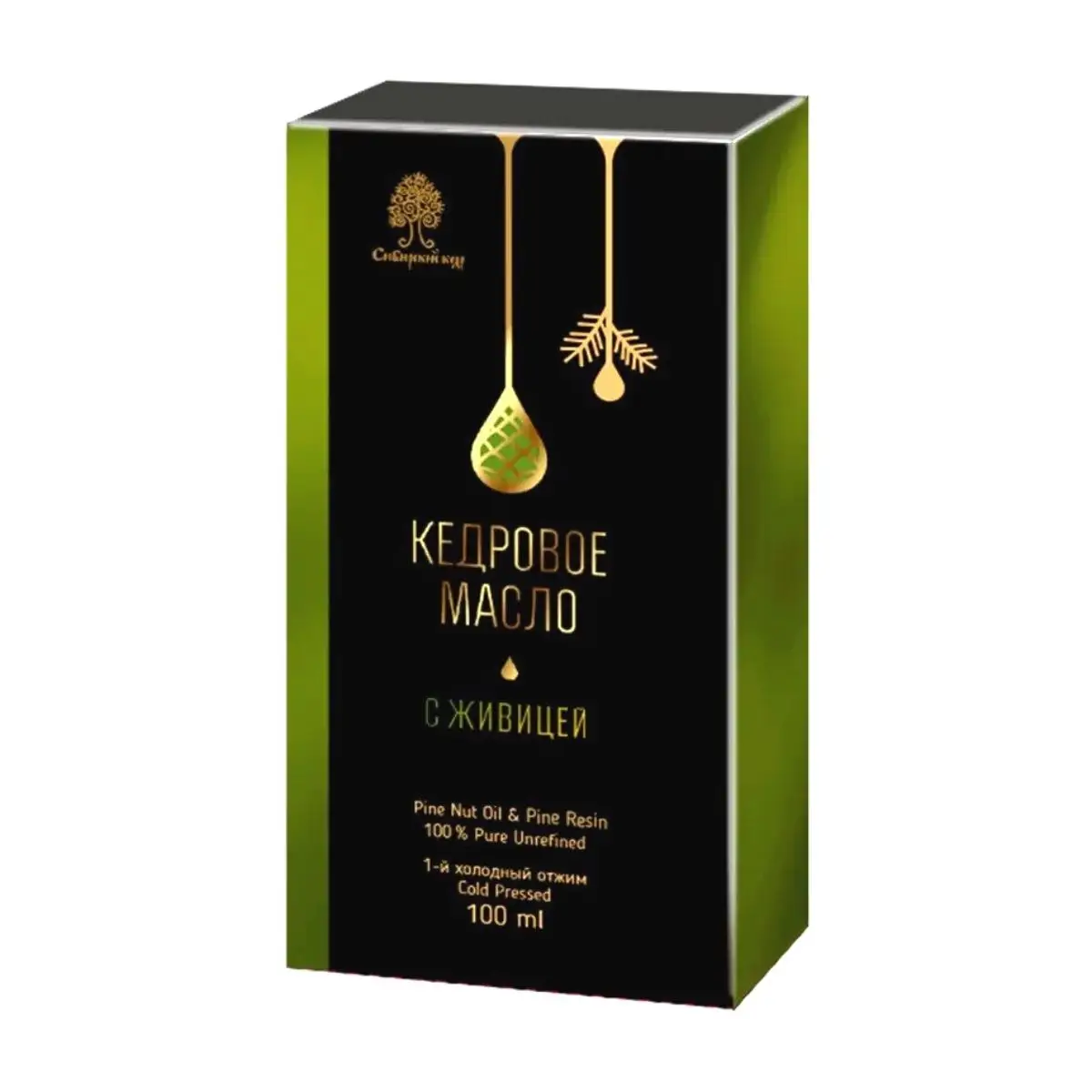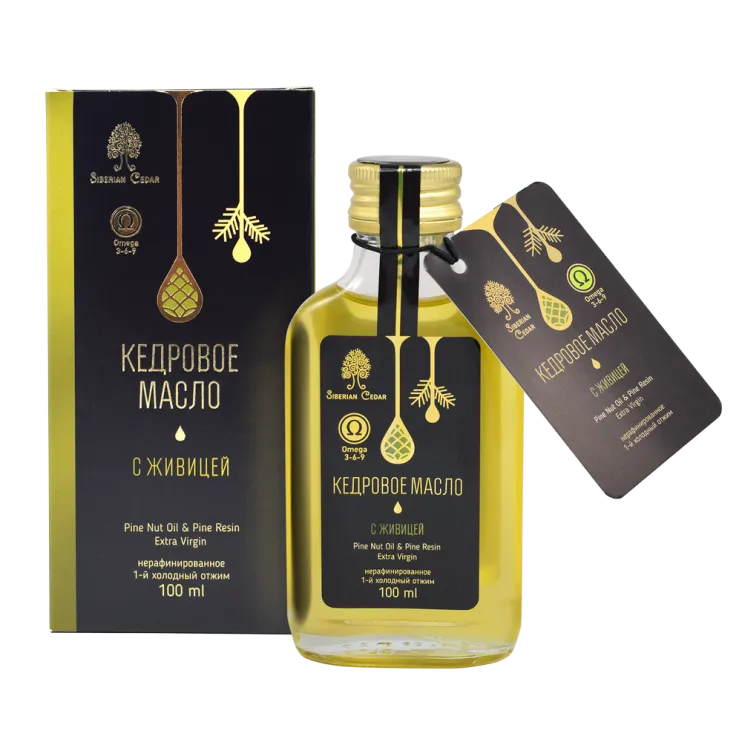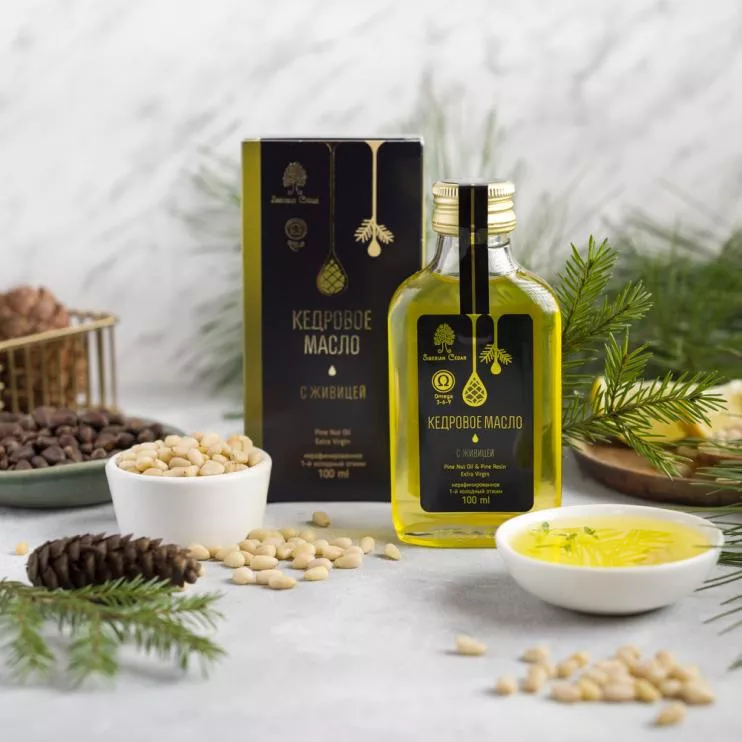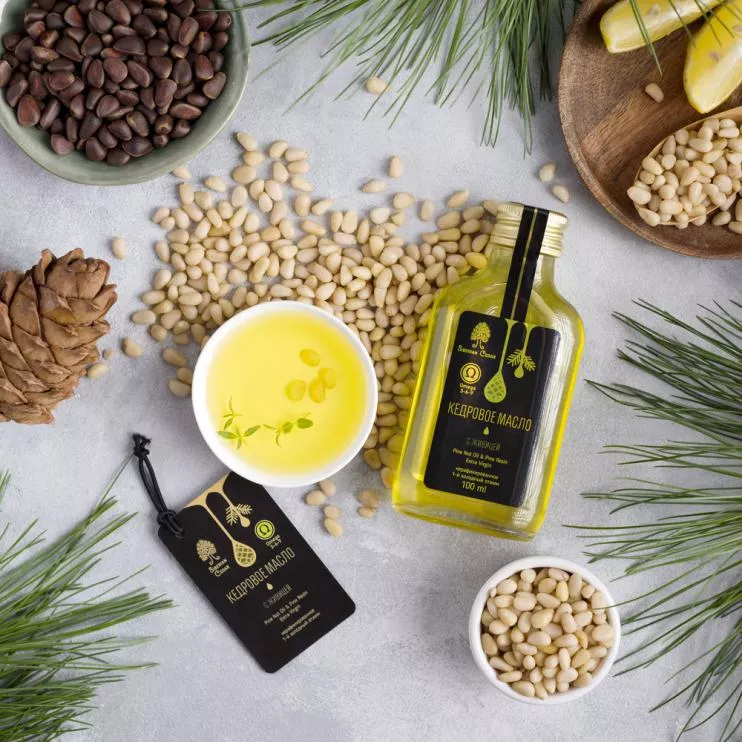 Siberian Pine Nut Oil with Resin balm
Siberian Pine nut oil with Resin (turpentine balm 10%) gives the dish a piquant taste, delicate nutty aroma and leaves a light pine aftertaste. Pine resin contains vitamins C and D, which help to strengthen the immune system
About Product
Item Form
Vegetable Oil enriched with resin
Best Use For
Natural Herbal Remedy Treatment; Digestive Disorders; Beauty, Face, Hair & Skin Care
Specific Uses For Product
Detox Cleansing, Weight loss, Gastritis, Ulcers, Heartburn, H Pylori, Eczema, Anxiety
How to Use
Internal, External
Ingredients
Siberian pine nut oil 100%, pine resin
Packaging
glass bottle with dispenser, cardboard box with instructions for use
Description
Siberian pine nut oil is a valuable product filled with substances that have a beneficial effect on the human body.
Siberian pine resin is extracted from the resin of the Siberian pine tree. The resin is produced from the resin naturally released from the pine. Thus, the resin retains more medicinal properties. Pine resin is a very strong antiseptic. It has been proven that pine resin is a panacea for many diseases. Using pine resin, you get help in the treatment of the following diseases:
Diseases of the genitourinary system

Inflammatory processes of the nasopharynx

Bronchitis

Infections

Diseases of the skin and many others
Also pine resin is recommended for:
Accelerate wound healing

Fight obesity

Boost immunity
Nutrition facts
Energy value: 900 kcal | 3760 kj
Nutritional value per 100 grams of product:
Proteins: 0 g

Fat: 99.8 g

Carbohydrates: 0 g
Reviews
Average rating: 5 out of 5; Total: 2 Reviews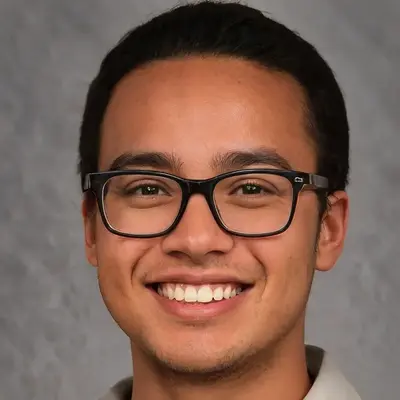 H Pylori Gastritis symptoms are GONE!
During gastroenterological examination Helicobacter pylori and gastritis was diagnosed. My doctor said that gastritis could develop due to the activity of this bacteria in my stomach, but at the same time, there is no indication for immediate eradication (antibiotics), that it can do more harm. He said, it was necessary to treat gastritis and start a diet.
I decided to try your pine nut oil to ease my condition. I started taking the product by 1 teaspoon an hour before meals. During the first few days I began to feel much better, the abdominal pains disappeared.
I continued to take it, even when I was on a business trip, and every day I felt better and better. Upon my return I decided to undergo an examination again, and the doctor confirmed that my stomach condition improved significantly and told me to continue taking therapy and the oil. I recommend pine nut oil to anyone who thinks about their health!


Reviewed in United States, Chicago, IL on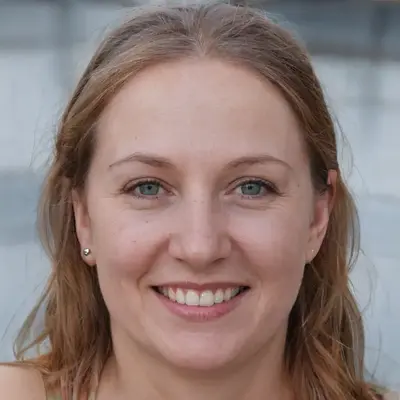 Herbal medicine for gastritis
Good evening, today I received my order. The oil with resin is excellent, thank you for such a wonderful product! Now I want to try pine nut flakes as well.
Reviewed in United States, Oklahoma City, OK on
Questions
What is Siberian pine nut oil good for?
Pine nut oil is a unique food product and dietary supplement, even when consumed in minimal quantities (from 1 teaspoon per day), it will allow you to normalize many metabolic processes in the body, improving the function of many organs and systems. For example, Siberian pine nut oil is good for digestive tract, cardiovascular system and lot more.
It surpasses all other known vegetable oils in terms of beneficial properties, and has been used by people for many centuries to treat various diseases.
Read more about healing properties of pine nut oil:
What are the side effects of Siberian pine nut oil?
As such, side effects after taking pine nut oil have not been identified or diagnosed.
If you are allergic to any type of nut, your body can react similarly to any pine nut products.
Can you cook with Siberian pine nut oil?
Pine nut oil is widely used in cooking. Due to its unique taste characteristics and pleasant aroma, it can complement salads, various snacks and ready-made cereals. In addition, this unique product goes well with poultry meat prepared in any way, complementing the taste of baked vegetables and fresh or cooked fruits.
Yet frying pine nut oil is not recommended: due to its low boiling point, it will burn and smoke at the lowest frying temperature. Under the influence of high temperatures, this product loses many useful substances that are contained in its composition. In addition, the taste and aroma of pine nut oil under the influence of high temperature will be spoiled and lose its uniqueness.